Customer Service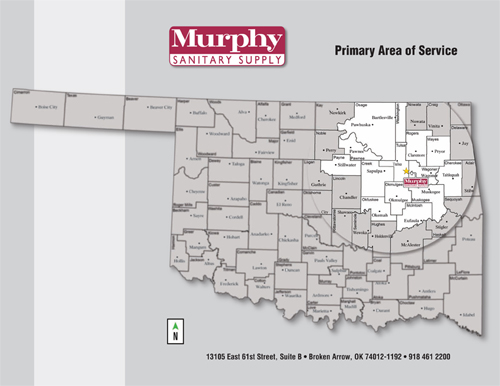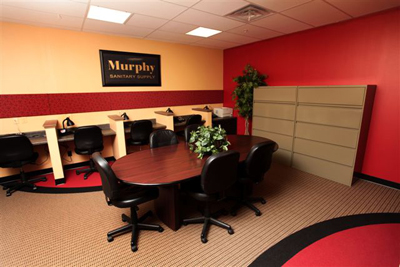 Sales
Order Online @ www.murphysanitary.com
Visit Murphy @ 13105 East 61st Street, Suite B - Map to Murphy
Request a Sales Representative to visit your facility @ 918-461-2200
Phone Customer Service @ 918-461-2200
Fax @ 918-461-1952
Cash or Credit cards are accepted.
Training
Cleaning Procedures Technical Support - info@murphysanitary.com .Program Topics:

Hospital Environmental Services Maintenance
School and University Custodial Program
Supermarket Perimeter Maintenance
Training Program for Long-Term Care Facilities
Comprehensive Guide to Carpet Care
Athletic Gym Floor Program


On-Site Training Tailored to the Facility
Video Library
Training Sign Up @ 918-561-2200
Completion Certificates
CEU Credits
Delivery
No additional charges for delivery, no fuel surcharges or minimum order requirements. Deliveries are made daily in the Tulsa area. For delivery schedules outside the city, call 918-461-2200 or email info@murphysanitary.com for deliveries to specific areas. Coverage is northeastern Oklahoma which includes Tulsa and 13 surrounding counties. Click on ABOUT US for coverage map.
.